NEW DELHI: According to former England captain Nasser Hussain the pivotal element absent in India's overseas campaigns is the absence of a seam bowler who can also contribute with the bat.
Hussain suggests that having a player akin to Ben Stokes or Cameron Green could serve as the winning combination for the team during international tours on foreign soil.
In the wake of India's consecutive losses in the World Test Championship (WTC) final against Australia, Hussain emphasizes that the team's yearning for a player like Rishabh Pant has been deeply felt. He expresses his anticipation for the wicketkeeper-batsman's swift return to the side, as his absence is greatly felt and he remains a "significant absence at the present moment".
"They (India) are brilliant at home… and the balance of their side at home is just wonderful," Hussain said in the ICC Review on Wednesday.
"(However) An Indian cricketer at the moment, a (Ben) Stokes type cricketer, a Cameron Green type cricketer, a Mitchell Marsh type cricketer, a batter at No.6 or No.7, away from home, that can bowl you 10 or 15 overs of genuine wicket-taking seam and swing, not a bowler who bats a bit, a batter who can give you 10 overs of seam bowling, and then that balance away from home makes them (India) formidable."
The former cricketer added that, in home conditions, players like captain Rohit Sharma, Virat Kohli and young Shubman Gill make India a formidable unit, but overseas a seam-bowling all-rounder like Hardik Pandya is an absolute necessity in Tests.
Pandya, while not officially retired from Tests, has shown little inclination to play the longest format since he returned from a career-threatening back injury.
"They've (India) got senior players like Rohit and obviously Virat and they are just world-class players and they've got youngsters coming in, like Shubman (Gill), who's going to be a superstar.
"It's away from home and the balance of the side and if they (India) can get a seam bowling all-rounder. Hardik (Pandya) would've been perfect if Hardik had stayed fit and continued that process," said Hussain.
Hussain also felt that if pacer Jasprit Bumrah can return fit and strong it will give a massive boost to India in all three formats of the game. Bumrah, after being out of action for more than a year due to a back injury, will be leading India in a three-match T20I series against Ireland beginning August 18.
The tour will be viewed with great interest to ascertain Bumrah's recovery and match-fitness at a time when India is getting ready for the Asia Cup and the ODI World Cup at home.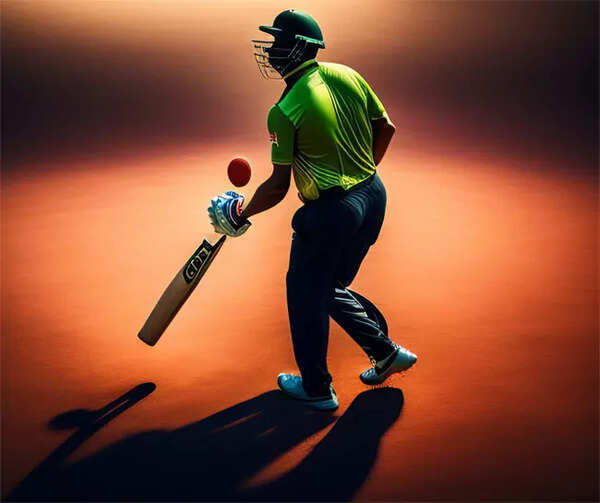 "If Jasprit (Bumrah) can come back as well, one of the great multi-format bowlers there is at the moment, if not the best, when fit.
"So, they've got those senior players and youngsters, and with the ball in India, those three all-rounders, and they are genuine all rounders in India — Axar (Patel), (Ravindra) Jadeja and (Ravichandran) Ashwin. That, for me, is a really balanced side because then you've got a No.7 (in Test cricket)," opined Hussain.
India recently defeated the West Indies 1-0 in the two-Test series with debutant Yashasvi Jaiswal scoring a brilliant century, and Hussain said the youngster is well placed to build on the impressive start to his Test career.
"From what I've seen…he's (Jaiswal) made a fantastic start. You speak to people who have seen him in the IPL, again I've been working with Ricky (Ponting) and Dinesh (Karthik) came over, and you ask questions, and they all go, yeah, this lad can play.
"He looks to have the technique and he looks to have that mindset. Like most young Indian players and batters in particular, most of them come in and have immediate success. And that is a good sign for first-class cricket, that they are being produced, not just the IPL."
(With inputs from PTI)


#India #allrounder #mould #Ben #Stokes #Cameron #Green #excel #overseas #Tests #Nasser #Hussain #Cricket #News