NEW DELHI: He may be one of the front-runners in the Olympic race but star Indian shuttler HS Prannoy doesn't want to think about Paris right now and is instead focussing on "short-term targets" like breaking into the world's top three.
The most consistent Indian singles player in the last 12 months, Prannoy, ranked world number 9, won the Malaysia Masters in May and came within sniffing distance of bagging another title in Sydney, before finishing runner-up at last week's Australian Open.
"Right now, probably I am in a good position. I had a few decent tournaments post-May but I would say I am never satisfied and I always want to go out there and win big tournaments, that's been always my ambition," Prannoy told PTI.
"Last couple of years, I have been consistently able to play quarterfinals and semifinals and now I am trying to make sure that I go that extra one more round and be in the final and win those tournaments."
The 31-year-old Indian, who reached three quarterfinals and a semifinal besides the two finals this season, had achieved the world number 8 ranking in 2017 before health issues affected his game as he plummeted to 33 in 2021.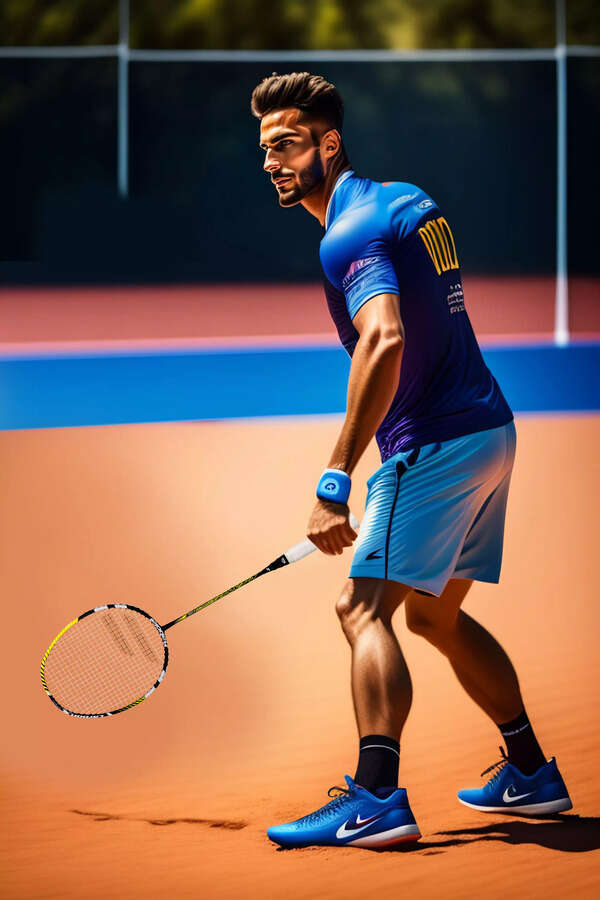 However, the man from Thiruvananthapuram returned to the top 10 in December last year before achieving a career-best world number 7 ranking in May this year.
"In the coming months that will be the challenge: to get into the top five, or be in the top three in the world, which I have never been able to do till now. I think that is the target as of now. I am not looking way ahead, at the Olympics," Prannoy said.
"Now the targets are much shorter, how we can perform next week or say World Championship or China Open, that's the only target and the rest of things will take care of itself."
The next assignment will be the World Championships (August 21-27) in Denmark, followed by China Open Super 1000 (September 5-10) and the Asian Games (September 23–October 8) in Hangzhou.
Prannoy had quarterfinal finishes in the last two editions of the World championships but he doesn't want to put himself under any kind of pressure this time as recovery will be the key, especially after coming from three successive tournaments.
"I am not really looking into the world championships as of now, I know it is just two weeks away. To be honest, we had three back-to-back tournaments — Korea, Japan and Australia," he said.
"I had a good three weeks of tournaments. Korea was also good but conditions were tricky, I couldn't go past quarters.
"Japan and Australia were very good, I played some good matches against top players and to reach a final of a third tournament is always tough physically and mentally."
Prannoy, who played a pivotal role in India's epic Thomas Cup win, reached the pre-quarters in Korea, and quarters in Japan before making the final in Australia.
"Looking forward to the World Championships, we hardly have 10 days. With a hectic schedule, it is tough to get back to 100 per cent in such a short span, but yes, I will try to get my body ready for the World Championships.
"But I am not really forcing myself in any way saying that I should perform really well in the World Championships, because we have to understand that we have to take care of the body first, because we have a really long season ahead."
The 12-month Olympic Qualification period began on May 1, 2023. The qualification will run until April 28, 2024, with players across the globe competing week after week, fighting for the ranking points with the Race to Paris ranking lists (as of April 30, 2024) used to determine the initial list of qualifiers.
"I always think that if there was one qualification mark like athletics, like timing or number then you don't have tension for six months or one year. But unfortunately, we don't have that in badminton," Prannoy said.
"We will have to play the entire year and it is as simple as that, by the end of April 2024, you will have to be in the top 16 in the world, you have to be the top two from the country.
"But it is very hectic with the number of tournaments we have, we have to plan well in advance. We have to be very sure about which events we have to play, that is the pressure."
Eight times this year, Prannoy has recovered from an opening game loss and went on to claim the match six times, and he said he is reaping the rewards of the changes that he brought in his overall training.
"The last few years, there had been a lot of changes. I have a team of people who are helping me with a lot of things. One thing is to train the mental side of it, how to get tougher and how to not leave off the situation.
"It was happening in the past where a lot of tough situations used to come against certain players and you are never in a mental state to fight against them. Those kinds of things have changed in the recent past.
"I have been able to work on it and that's why there have been a lot of matches where I have lost the first game and been able to come back in the second and third game and still been able to win matches.
"We are working on it, to deal with those kinds of situations, that's why probably there has been a change in my game."


#Breaking #worlds #top #target #Olympics #Prannoy #Badminton #News