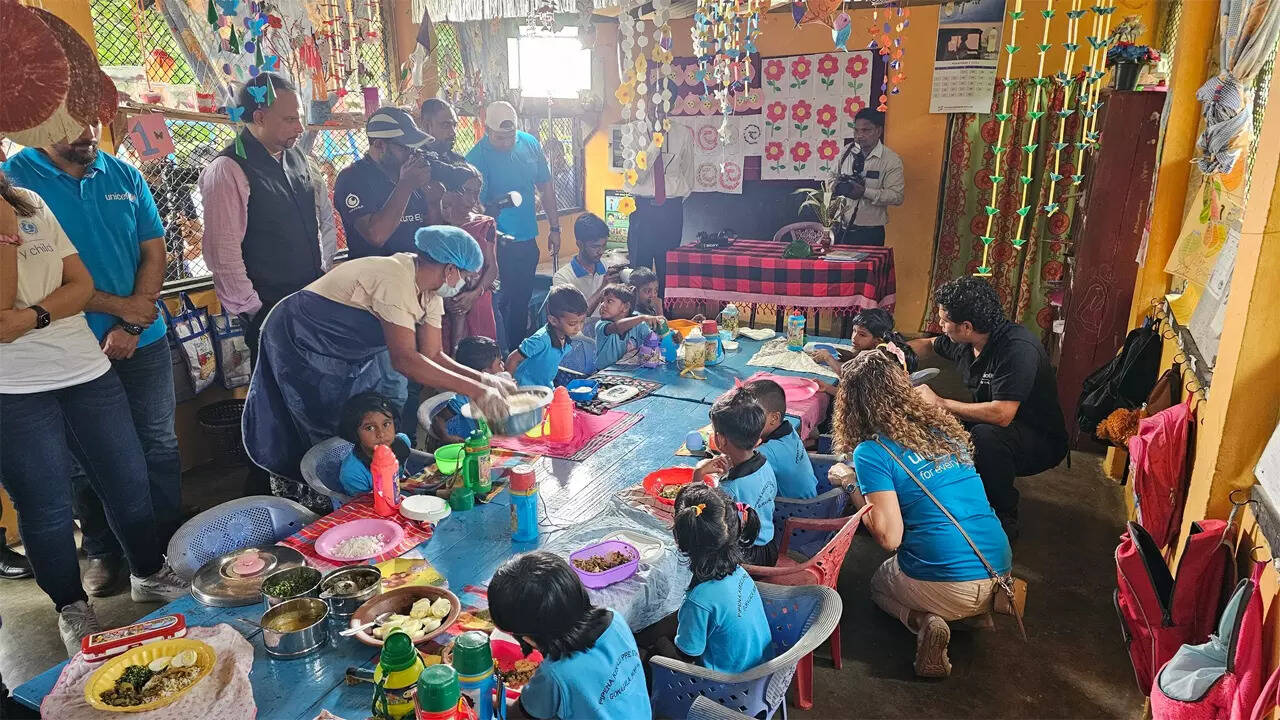 COLOMBO: Indian cricket legend Sachin Tendulkar on Monday visited two schools in Sri Lanka and interacted with students in his role as UNICEF's Goodwill Ambassador.
Tendulkar was appointed UNICEF Ambassador for South Asia in 2013 to advocate good hygiene and sanitation across the region.
He toured the southwestern Sabaragamuwa province's Kegalle district on Monday, visiting selected schools.
Tendulkar, 50, visited two schools where he interacted with primary school students and senior students and also participated in a game of cricket with teams consisting of male and female students, the NewsWire portal reported.
In a statement, provincial Governor Navin Dissanayake said he had an interesting interaction when the iconic cricketer visited a preschool in the province.
"Appreciate his time and great humanity in undertaking this cause on behalf of the Sabaragamuva province," Dissanayake posted on the social media platform X, formerly known as Twitter.
Tendulkar, the Regional Goodwill Ambassador, is set to attend an event at the Cinnamon Lakeside in Colombo on Tuesday, the news portal said.
The event aims to shed light on the impact of the COVID-19 pandemic and the subsequent economic crisis on the lives of children in the region, it added.
Through his role as a UNICEF Regional Goodwill Ambassador, Tendulkar has been committed to promoting child rights, protection, and development across the South Asian region.
His visit to Sri Lanka allows him to engage with the UNICEF programmes working to improve the lives of children in areas such as health, education, and protection, the report said.
Tendulkar, considered one of the greatest batsmen of all time in cricket, has been associated with UNICEF for more than a decade for various causes.
In 2003, he was chosen to take the lead in the initiative to create awareness and promote polio prevention in India, according to UNICEF.
Later in 2008, he was roped in to create and promote hygiene and sanitation among communities and continues to do so over the years.
In 2019, he went on a three-day trip to Nepal to raise awareness for UNICEF Nepal's 'Bat for Brain Development' campaign.
In his almost two-decade-long partnership with UNICEF, Tendulkar has been vital in furthering the campaigns, especially the ones aimed at providing a better future for underprivileged children.


#Sachin #Tendulkar #visits #Sri #Lankan #schools #UNICEFs #Regional #Goodwill #Ambassador #field #News