Manchester United defender Raphael Varane on Monday expressed his dissatisfaction with the new rules that English football has implemented to address time-wasting. According to Varane, these new regulations will only add to the players' workload, which is already challenging due to the tightly packed schedule.
The specific change in the rules involves referees adding the precise amount of time that is lost during goal celebrations, substitutions, or injury stoppages to the stoppage time at the end of the match. Previously, a nominal period of time was often added, but now the exact time will be accounted for.
This new approach has already led to some notable instances of extended stoppage time. For example, in the Community Shield match between Arsenal and Manchester City, there were eight minutes of added time in the second half. Similarly, several matches in the second-tier Championship's first round experienced 10 or more minutes of added time.
Varane criticised the authorities for disregarding the concerns raised by players about the potential impact of these rule changes. With players already facing a demanding schedule, the added workload resulting from extended stoppage times could have implications for their fitness, recovery, and overall performance.
Players, coaches, and fans alike will be closely observing how these new rules play out over the course of the season and how they may influence the dynamics and outcomes of football matches in England.
"From the managers and players, we have shared our concerns for many years now that there are too many games, the schedule is overcrowded, and it's at a dangerous level for players physical and mental well-being," Varane said on X, the social media platform formerly known as Twitter.
"Despite our previous feedbacks, they have now recommended for next season: longer games, more intensity, and less emotions to be shown by players.
"We just want to be in good condition on the pitch to give 100% to our club and fans. Why are our opinions not being heard?"
City manager Pep Guardiola also criticised the officiating changes after the Premier League champions conceded an equaliser in the 11th minute of stoppage time.
"What is their opinion, we have to accept it. Now the games will be 100 minutes, that's for sure," Guardiola told reporters on Sunday.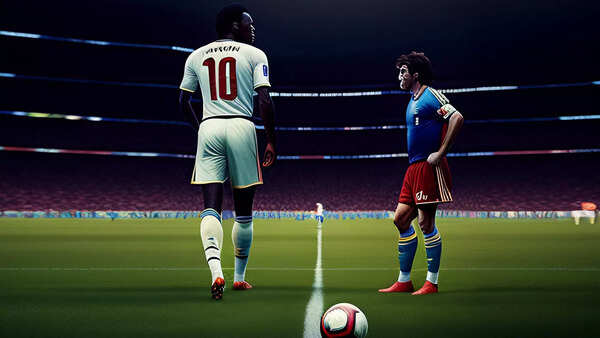 "It never happened today and it was eight minutes, imagine if they extend for goals and every time you score a goal in a game (that is) 4-3. You put 30 seconds, 45 seconds on for seven goals, tomorrow morning 9 am I am here playing."
The Community Shield also demonstrated how officials would enforce new rules established to improve the behaviour of players, managers and fans, with Arsenal manager Mikel Arteta being shown a yellow card for protesting a refereeing decision on the touchline.
"I just said 'listen, I cannot change my behaviour in three days'," Arteta told reporters of his yellow card.
(With Reuters inputs)


#Raphael #Varane #players #football #authorities #added #time #rules #Football #News