NEW DELHI: Legendary Australian pacer Glenn McGrath on Monday predicted India, Australia, England and Pakistan as the semi-finalists of the 2023 ICC World Cup, which will take place in India in October-November.
McGrath also emphasised the importance of preparation for Australia, stating that playing in an ODI series in India before the World Cup would be highly beneficial for his country.
This preparation would help them acclimatise to the conditions and fine-tune their strategies for the mega-event.Australia and England have been dominant forces in ICC competitions in recent times, and McGrath believes that both teams have the best chances of making it to the semi-final stage of the tournament.
"Although the (Australian) Test team is quite different to the one-day one, I think they will do well. Australia is one of the top four teams to make it to the semis of the World Cup," he said during his visit to the MRF Pace Foundation academy here.
"They like competing in the big tournaments and big games. They perform well and have got enough experience, and also have some younger guys coming through. Also, they have enough matches in the sub-continent to prepare for the tournament."
"I put India and England as well. England has been playing some good one-day cricket lately. I will put Pakistan in there as well," he added.
Considering their performance in Pakistan, McGrath feels that Ben Stokes and Co could adopt the 'Bazball' approach on their tour of India as well.
"They have proved it can happen in England and even in Pakistan. Bazball is quite an aggressive form of cricket. It's all about playing with freedom.
"Teams have even played such cricket in the past, like the West Indies and even Australia during the Don Bradman era. But, how England plans to go in the Indian conditions, we will have to wait and see. But I like the concept," he said.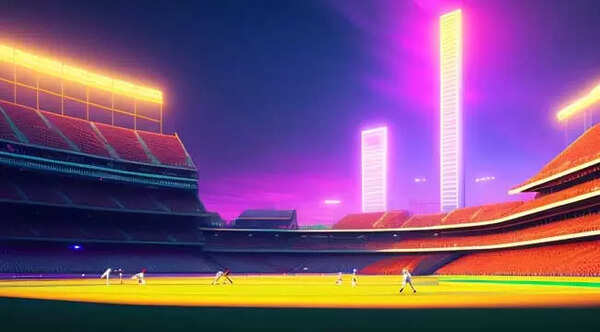 "Undoubtedly, if you are scoring six/seven runs an over, it is quite lively. So, I think the bowlers need to adapt and adjust as well. It's the first time they have come across such a thing in Test cricket to that extent.
"We have got to look after Test cricket. This is a new era, and you have got to play it like that. So, let's wait and see what the future has for Test cricket and see if it's sustainable," he wondered.
McGrath has been associated with the MRF Pace Foundation for over a decade, being the academy's director since 2012.
When asked if the bowlers primarily focus on learning the tricks of white-ball cricket or the red-ball, he said that the focus has always been on the longer version.
"I think they are more focused on learning for the longer version of the game. There are still a lot of people in India who focus on playing Test cricket and Ranji Trophy. If you perform and do well there, then obviously, there is the IPL later on.
"But here (in his academy), it's all about making them an all-round fast bowler who is physically fit, strong, and mentally tough, along with the skills and ability.
"We will probably focus on white-ball bowling lately just to get their thought process clear ahead of the World Cup. But overall, it's about making them the best fast bowler," he signed off.
(With PTI inputs)


#Glenn #McGrath #picks #Australia #England #India #Pakistan #ODI #World #Cup #semifinalists #Cricket #News