If you had told the majority of New York Yankees fans that Gleyber Torres would be their most prolific hitter by mid July, but that is exactly what he has become.
After captain and then-MLB home run leader Aaron Judge broke his toe on June 4, many Yankees fans thought that the season was doomed. Unfortunately, their worst fears came to pass, and the Yankees slumped to last place in their division by the All-Star break, scoring half as many runs on average as when their captain is on the roster.
Gleyber Torres, a 26-year old Venezuelan infielder was not without faults of his own during this time. A couple high-profile baserunning gaffes provoked as much ire from the fanbase.
•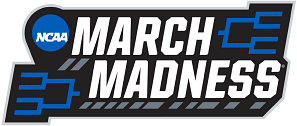 "GLEYBER IS RED HOT! 2-0 YANKS" – Talkin' Yanks
However. Torres has actually been one of the best hitters for the Yankees this season. On Sunday against the Kansas City Royals, his two-run home run against Jordan Lyles to put his team up 2-0 in the first inning reminded fans of his importance.
Apart from Aaron Judge, Torres' .265 average is the highest on the New York Yankees. Over the past 15 games, Torres is hitting .365/.381/.590 with 2 home runs and 5 RBIs coming over his past five.
In the run-up to the August 1 trade deadline, Gleyber Torres has been floated as a possible piece for his team. His one-year, $9.95 million deal will expire at the end of the season, but fans think that he is one of the pieces that their team should keep around.
With 15 home runs and 41 RBIs on the season, Torres is set to come close to his career highs. He hit 38 home runs and 90 RBIs, demonstrating elite power in his breakout season of 2019. His 24 and 9 home runs in the two subsequent full seasons since 2019 has failed to gain him an All-Star appearance since then.
Gleyber Torres may be on the vanguard of a Yankees resurgence
With players like Giancarlo Stanton, who has ht six home runs since July 8, as well as Anthony Rizzo coming alive, perhaps the Yankees could turn the ship around. If the team can hold on to their 5-0 lead to sweep the Royals, they will come within a game of the Toronto Blue Jays in the second Wild Card spot. There is still plenty of work for the team to do, though.


#Gleyber #Torres #reminds #Yankees #fans #club #tworun #shots #puts #team #striking #distance #series #sweep