Tura, July 23:  The A·chik Literature Society (ALS) proudly presented a long-lost narrative poem, "Biporinni Katta" (The Story of Biporin), in book form on 22nd July 2023.
This literary gem is a transcription of a manuscript dating back a century, carefully collected by Shri Chenggan A. Sangma and skillfully edited by Prof. Milton S. Sangma. The poem serves as a captivating account of the Garo people and their vibrant culture, enriched with captivating mythological elements.
During the unveiling event, the A·chik Literature Society Executive Committee members also gathered to discuss the potential implications of the Uniform Civil Code (UCC) on tribal communities across India, with specific focus on the Garo population. Engaging in a thoughtful and insightful conversation, they delved into the challenges posed by the UCC and how it may impact the Garo way of life and traditions.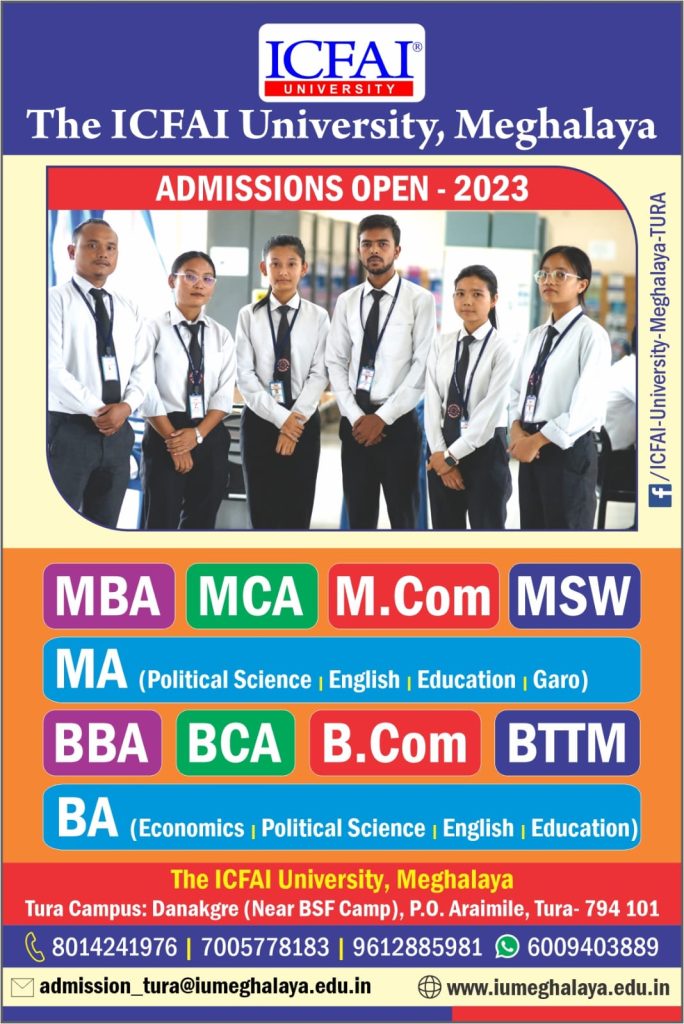 One of the primary concerns raised during the discussion was related to the educational sector, particularly at the Elementary level. The committee members expressed their serious apprehension about the state's ranking in comparison to the national level. There was an earnest acknowledgment of the existing shortcomings in Elementary Schools within the Garo Hills region.
Seeking to address these educational issues and pave the way for a brighter future, the members brainstormed and offered potential solutions to uplift the quality of education in the area. By identifying the challenges faced by the Elementary Schools, they aimed to pave the path for necessary improvements and advancements.
The ALS continues to play a vital role in preserving and promoting the rich cultural heritage of the Garo people. Through the unveiling of "Biporinni Katta," they have not only revived a historical literary treasure but also opened avenues for meaningful discussions on important issues affecting the community's welfare and growth.
Also Read: Manipur Horror Video: DCW chief Swati Maliwal enroute to Imphal
Also Watch
Find latest news from every corner of Northeast India at hubnetwork.in, your online source for breaking news, video coverage.
Also, Follow us on-
Twitter-twitter.com/nemediahub
Youtube channel- www.youtube.com/@NortheastMediaHub2020
Instagram- www.instagram.com/nemediahub
#CenturyOld #Garo #Narrative #Poem #Biporinni #Katta #Unveiled #Achik #Literature #Society