The New York Mets have been bitten by the injury bug, with outfielder Tommy Pham exiting Thursday's matchup against the Chicago White Sox. After grounding into an inning-ending double play, Pham was pulled from the game with an apparent injury.
While Tommy Pham's injury currently remains undisclosed, the veteran outfielder had been dealing with groin tightness earlier this month, so there is a chance that it is connected to that. It's a concerning update for both Pham and the New York Mets, who have not only struggled to perform up to expectations all season but have also struggled to remain healthy.
•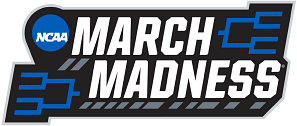 "Tommy Pham is exiting the game after ending the bottom of the third inning with a GIDP" – @SNYtv
There is no official word on the extent of Pham's injury. However, given his growing injury history, it could result in a stay on the IL. Luis Guillorme entered the game as his replacement to play second base, with Mark Canha shifting to left field and Jeff McNeil moving to right field.
Pham's injury, and a potential stint on the IL, could not come at a more inopportune time for the New York Mets. The team has also placed fellow veteran outfielder Starling Marte on the IL as he battles migraines.
"The Mets have placed Starling Marte on the 10-day injured list due to migraines, the club announced Thursday. Is this move a surprise? Who steps up in his absence? More from @WillSammon" – @TheAthleticMLB
---
Tommy Pham's injury could have further repercussions besides just missing time
The New York Mets will have a glaring weakness in their lineup with Starling Marte on the IL and potentially Tommy Pham as well. But while having the pair missing games could cost the team a few games, it could also change the way the team approaches the MLB Trade Deadline.
On August 1st, the MLB Trade Deadline will occur, and it's likely that the New York Mets will be one of the most interesting teams leading up to that date. Both Marte and Pham were rumored to be available at the deadline. However, given their injuries, it could hurt their value in the trade market.
"Tommy Pham getting hurt 10 days before trade deadline is peak Mets" – @mkoster12
Other players on the New York Mets that have been mentioned in trade rumors include Mark Canha, David Robertson, and Carlos Carrasco. After entering the season with World Series ambitions, the Mets could become sellers at the trade deadline instead of contending for the title.


#happened #Tommy #Pham #Mets #slugger #exits #game #White #Sox #early