NEW DELHI: Indian veteran left-handed opener, Shikhar Dhawan, expressed that it is an immensely 'special' feeling for a player to be part of an ODI World Cup, which is widely considered one of the most significant stages in cricket.
The forthcoming edition of the ODI World Cup is scheduled to take place in India from October 5 to November 19.
Dhawan has had a remarkable international career, representing India in 34 Test matches, 167 ODIs, and 68 T20Is. He has a stellar record in 50-over ICC global tournaments, having been part of the 2013 and 2017 Champions Trophy, as well as the 2015 and 2019 Men's Cricket World Cup.
In these tournaments, Dhawan has amassed a total of 1238 runs at an impressive average of 65.15, including six centuries. His consistent performances in major ICC events have been crucial for India's success, and his experience and expertise make him a valuable asset to the team.
As the ODI World Cup approaches, Dhawan's anticipation and enthusiasm to once again represent his country on the grand stage are evident. He will undoubtedly be looking to make a significant impact and contribute to India's quest for success in the prestigious tournament on home soil.
"It's a very special feeling when you play in a World Cup and that's what you prepare for when you are playing a bilateral series. Your main aim is that or when the World Cup is going to come. So we're maturing ourselves and bilateral series are like a step-by-step (process). You take small steps to reach the bigger target and of course, it's a whole different feeling," Dhawan said on the sidelines of the launch of the official film of the Men's Cricket World Cup 2023 in Mumbai.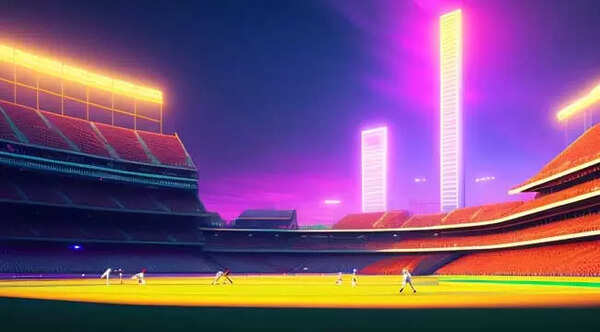 "When the first time my name got into the World Cup team I was like 'alright' and you say to yourself that 'history mein naam aa gaya hai ki World Cup bhi khele hain' (It gets mentioned in history that they have also participated in the World Cup). So it is that big (a deal) as a cricketer, and it's a great feeling. And lots of pressure as well,"
Dhawan, who debuted on the international cricket stage in 2010, further talked about the young generation batter's mindset and their ability to express themselves freely without any pressure.
"It's really good to see. Change is the only constant thing in life. You have to adapt with time. It is lovely to see how players have come up with new strategies and new ways of thinking. Even like… we've been playing for such a long time, we get so inspired by all the young players when they come up with some new shots, and personally I ask 'how you played that?'"
The left-handed batter recalled an instance where he tried learning one of maverick batter Suryakumar Yadav's shots.
"I was asking SKY, he hit that six and I asked him 'What do you do, man?'. So he was like, 'I just bend and I do this'. I said I am going to try that in the nets as well because the more tools you can carry, it gets easier and it's a wonderful mindset," he said.
Comparing the times when he started playing cricket to the modern-day approach of playing the format, the 37-year old batter explained how the mindset of the youngsters is turning out to be a game-changer in the sport.
"The thought process is getting broader. Earlier our coaches used to tell us to play down the ground, you don't have to play big shots. So, we were raised with that sort of mindset, but now when you see a youngster coming in, they will just go and express themselves," said Dhawan.
"So, again, the main point is when I see the younger generation, they express themselves fearlessly. Where else, we also express ourselves but we had that thing because we were mentally trained that we have to play more on the ground but the new generation, they play and they express themselves very nicely and they don't feel that guilt as well that 'I got out this way or that way', so I feel that is the biggest change we have seen and it's amazing," he added.
(With IANS inputs)


#special #feeling #play #World #Cup #Shikhar #Dhawan #Cricket #News