There was doubt surrounding his appointment initially, but Atlanta Braves GM Alex Anthopoulos has proven every critic wrong.
Under his leadership, the team broke its 26-year wait for a World Series crown in 2021. The Braves have won five straight National League East titles and have an impressive 544-419 (.565) record since Anthopoulos' arrival in 2017.
Currently, the Braves hold a commanding 9.5 game lead in their division. Such level of sustained dominance is only possible by building the right team, and Anthopoulos has done a phenomenal job in that regard.
•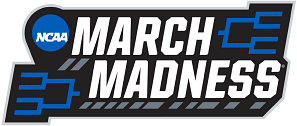 Alex Anthopoulos has helped the Braves make some excellent acquisitions like Ozzie Albies, Spencer Strider and Ronald Acuna Jr. All-Stars Sean Murphy and first baseman Matt Olson were smart trades who have helped elevate the Braves to the next level.
At the recently concluded MLB All-Star game in Seattle, the Braves led all of baseball with eight selections to the National League roster – a roster Anthopoulos says he and his staff are always trying to improve. In an exclusive interview with Sportskeeda, he said,
"I believe the best GM job is the one that has the best setup of who you report to and who you work with. You can give me the best city, the best ballpark, the best team, the best roster, the most money both in salary and in payroll…and if I don't like who I work for and work with, I have zero interest in that job."
Born in Montreal to a Greek family, Alex Anthopoulos started as an intern for the Montreal Expos in 2000. He moved to the Toronto Blue Jays three years later. He worked his way up the ranks, becoming their GM in 2009.
Anthopoulos left the Blue Jays in 2015 and went on to work for the Los Angeles Dodgers briefly before being hired by the Braves in 2017.
Alex Anthopoulos says urgency to improve roster has been key to Braves success
During the exclusive chat, Alex Anthopoulos also talked openly about the pros and cons of adding players at the trade deadline which is less than two weeks away:
"I am really sensitive to the fact that there are a lot of really talented players out there, but the question becomes will they fit into what we do here. In my job, there always needs to be an urgency to improve the roster. That's why you will see us constantly making moves to make this team better."
Can Alex Anthopoulos continue to make the necessary moves that will propel the Braves to their second World Series championship in three years? They are a serious contender for sure.


#Braves #Alex #Anthopoulos #discusses #importance #structure #World #Serieswinning #formula