Shillong, July 19: Political parties in the state have been asked to refrain from employing and using children for the purpose of election campaigning.
East Khasi Hills district election officer (DEO) has issued notices to nine political parties on July 6, in this regard.
The notice said that during the recently concluded State MLA elections 2023, complaints have been received wherein political parties are alleged to have utilized the services of children during election activities relating to campaigning, rallies, sloganeering etc.
This was despite directions prohibiting the use of children for election process and campaign have been issued by the National Commission for Protection of Child Rights vide letter dated January 20, 2017 and by the Election Commission of India vide letter dated February 21, 2017.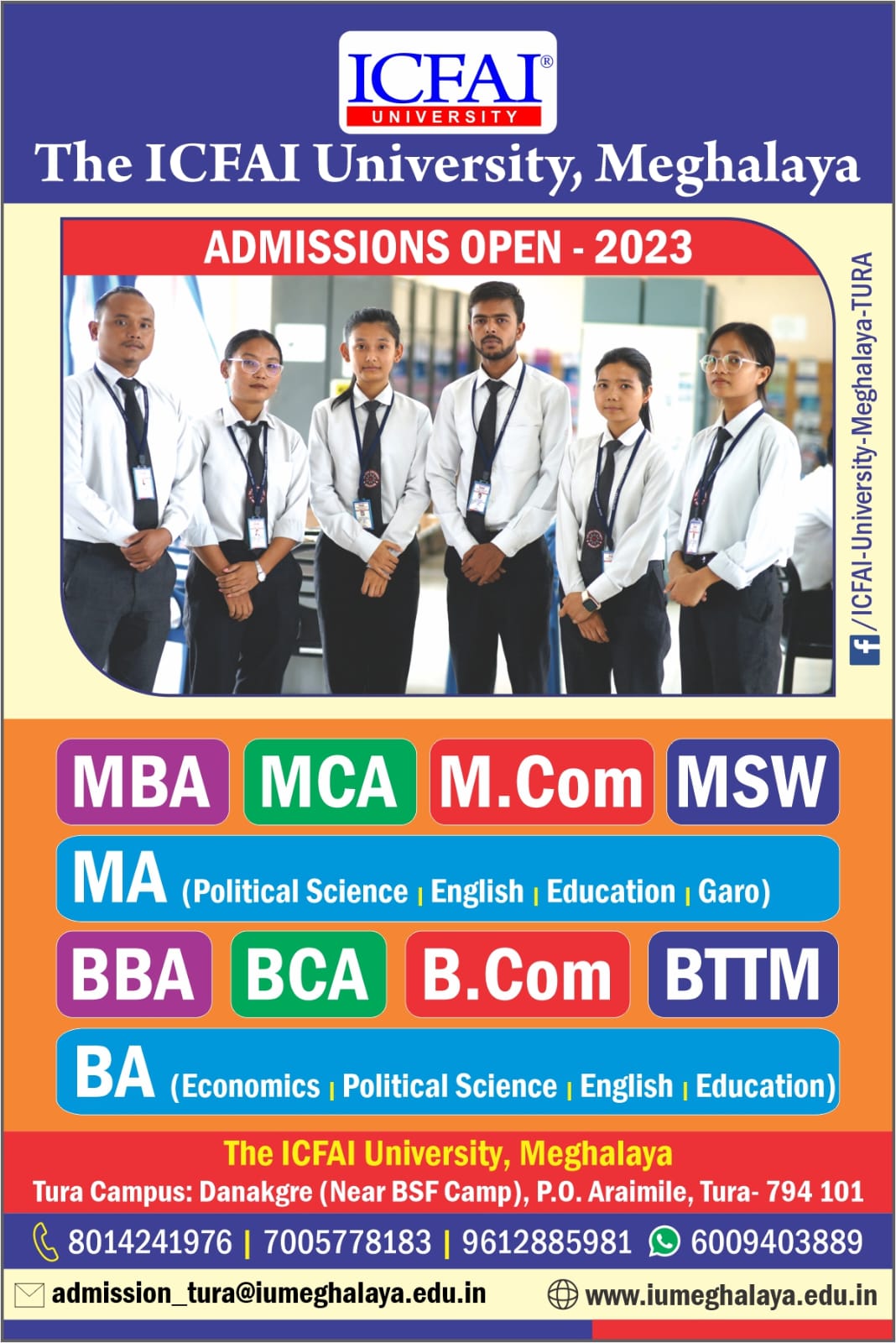 "Whereas to prevent the future occurrences of such alleged activities involving the use of children in view of the upcoming general elections to the KHADC 2024 and general election to the Lok Sabha 2024, it is therefore necessary that the above mentioned directives be circulated to all political parties concerned. Therefore, in view of the above stated facts, all political parties are hereby instructed to strictly refrain from employing and using children for the purpose of election campaigning failing which strict action will be taken as per the provisions of the law," the notice said.
The nine political parties include National People's Party (NPP), Voice of the People Party (VPP), Indian National Congress (INC), Hill State People Democratic Party (HSPDP), People's Democratic Front (PDF), United Democratic Party (UDP), All India Trinamool Congress (AITC), Bharatiya Janata Party (BJP) and Khun Hynniewtrep National Awakening Movement (KHNAM).
Also Read: M'laya HC says water conservation guidelines mere 'formality', fall woefully short to protect water bodies
Also Watch
Find latest news from every corner of Northeast India at hubnetwork.in, your online source for breaking news, video coverage.
Also, Follow us on-
Twitter-twitter.com/nemediahub
Youtube channel- www.youtube.com/@NortheastMediaHub2020
Instagram- www.instagram.com/nemediahub
#Political #parties #State #asked #refrain #engaging #children #election #campaigns