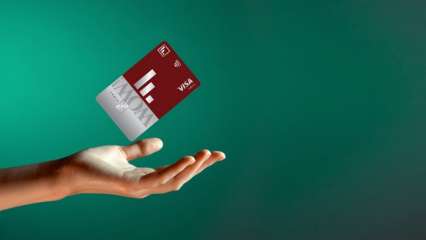 In today's digital era, self-employment has become increasingly popular, offering individuals the freedom to work on their own terms. However, being self-employed also brings unique financial challenges. One solution that can help self-employed individuals manage their finances effectively is a credit card. With the right credit card, self-employed individuals can take advantage of features that make it easy to manage their finances, from reduced interest rates to cash-back rewards.
IDFC FIRST Bank offers the FIRST WOW! Credit Card for self-employed individuals, which requires zero documentation and comes with numerous benefits for self-employed individuals, such as zero joining and annual fees, free insurance, and more. Here are some salient features of the FIRST WOW! Credit Card and how self-employed individuals can benefit from it.
10 Unique Features of the FIRST WOW! Credit Card
From building credit history to providing financial security, the FIRST WOW! Credit Card can be a valuable tool for those who work for themselves.
1.      Assured credit card, no income proof required
IDFC FIRST Bank ensures smooth onboarding with the FIRST WOW! Credit Card, as there is no need to submit any income proof, such as salary slips. This means self-employed individuals can enjoy the luxury of owning a credit card without the hassle of paperwork and lengthy credit checks.
2.      Earn interest on fixed deposit savings while receiving free credit
The FIRST WOW! Credit Card is a secured card, meaning it is issued against a fixed deposit earning 7.50% interest. This means users can access credit for free for up to 48 days while earning a lucrative return on their fixed deposits.
3.      A credit limit up to twice your FD value
A cardholder's credit limit is often determined by their earnings and credit score. With the FIRST WOW! Credit Card, self-employed individuals can eliminate these hassles since it offers a credit limit up to 2X their FD's value. In addition, withdrawals from an ATM up to 100% of the FD amount are interest-free for 48 days. This can be particularly beneficial during cash flow fluctuations or when unexpected expenses arise.
4.      Lifetime-free
There is no joining or annual fee attached to this card, meaning cardholders can save extra on membership every year and enjoy the card benefits to the fullest.
5.      Zero forex charges on international uses 
With the FIRST WOW! Credit Card, you'll no longer have to worry about hefty exchange charges on your next international trip. By using this card, cardholders can enjoy travelling to their favourite destinations without breaking the bank.
6.      Access to Visa Infinite benefits
Cardholders also get access to Visa Infinite benefits. These include global acceptance, 24/7 support during emergency, access to special offers, and more. This ensures that they always get the most out of their credit card.
7.      Low interest rates
Outstanding balances on your credit card can cost you a lot of money. With IDFC FIRST Bank Credit Cards, you can enjoy enhanced savings since they offer some of the lowest interest rates in the industry. With the FIRST WOW! Credit Card, you can take advantage of attractive interest rates starting as low as 9%.
8.      Exclusive reward program
Make the most of the FIRST WOW! Credit Card's double-sided benefits, with fixed deposits paying 7.50% interest and the credit card offering up to 4 reward points per INR 150 spent. You can use these rewards get exclusive deals and discounts from various online and offline outlets.
9.      Attractive discounts and offers
Whether salaried or self-employed, taking a break and spending quality time with your family is always essential. With the FIRST WOW! Credit Card, enjoy up to 20% discount at over 1500 restaurants across the country to help you make the most of your leisure time. Additionally, cardholders can avail attractive discounts and offers on shopping at over 300 online and offline merchants.  
10.  Credit Shield protection and personal accident cover
Carry the FIRST WOW Credit Card with complete peace of mind as it comes with Credit Shield Protection against card theft, fraud, and lost liabilities. Also, avail personal accident cover of up to ₹2lakh in case of an unforeseen event.
With its flexible eligibility criteria, the FIRST WOW! Credit Card stands out from other credit cards for self-employed individuals. This card can be applied for if you have a fixed deposit account with IDFC FIRST Bank with a minimum deposit of ₹5,000 and you are at least 18 years old when you apply.
Secured credit cards, like the IDFC FIRST WOW! Credit Card, can significantly enhance the purchasing power of self-employed individuals. By using this credit card, they can make business-related purchases, such as equipment, supplies, or travel expenses, without exhausting their personal funds. This increased purchasing power allows self-employed individuals to invest in their businesses, seize growth opportunities, or take advantage of discounts and rewards offered by credit card companies. Click here to know more!
(Above mentioned article is consumer connect initiative. This article is a paid publication and does not have journalistic/editorial involvement of IDPL, and IDPL claims no responsibility whatsoever)
#salient #features #WOW #Card